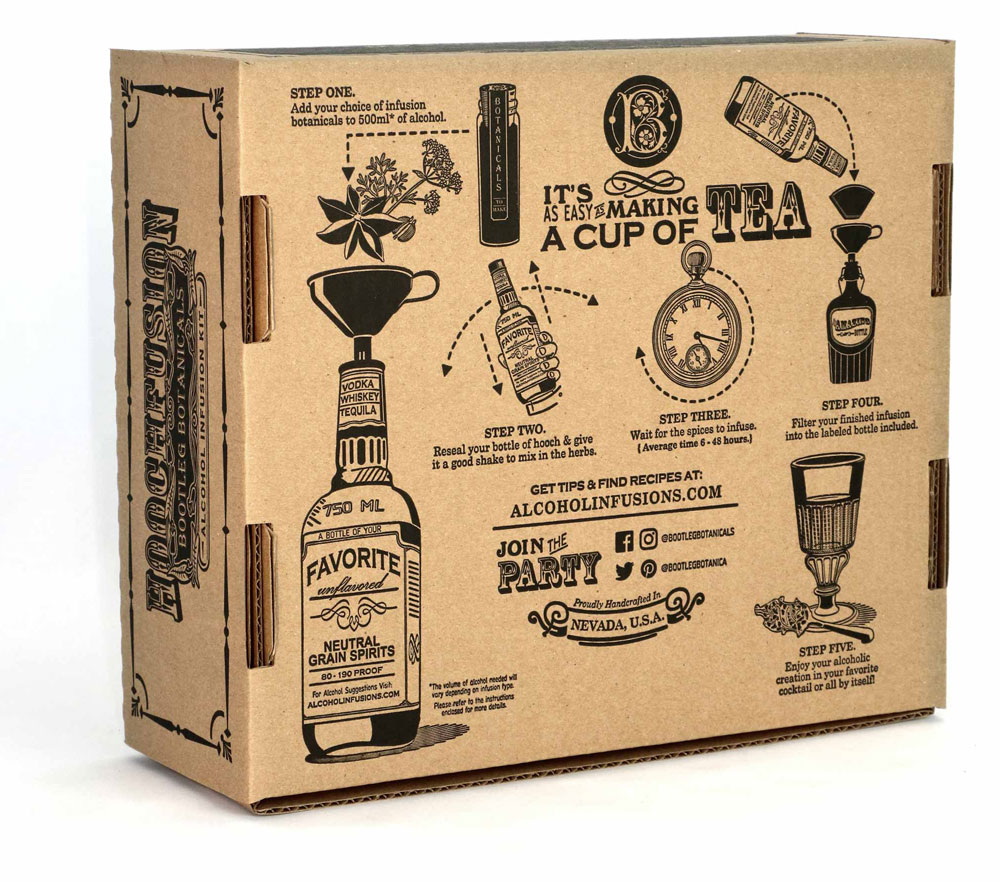 Make your own bottle of Absinthe, a ready-to-enjoy Old Fashioned Whiskey Cocktail, handcrafted Gin or Cinnamon Tequila in a few short hours.
Brew Your Own Root Beer
Pre-Order Yours Today! Includes FREE Shipping Throughout the U.S. - Ships This November 2018
POPULARProducts fellow mixologists are loving
$69.00

Handcraft your very own batch of alcoholic* Ginger Beer with this handy DIY home brewing kit.

Bootleg Botanicals DIY Ginger Beer Making Kit includes all natural and organic ingredients and the basic brewing supplies needed to make up to 1 gallon of Ginger Beer in about a week.

*Instructions for making alcoholic or non-alcoholic Ginger Beer included.

$45.00

Eleven organic herbs and spices turn ordinary neutral grain spirits into a delicious Absinthe infusion in just a few short hours.

Including the mysterious and misunderstood Artemisia absinthium (Grand Wormwood), the Absinthe making kit comes complete with a vintage inspired dark glass storage bottle*, one stainless steel kitchen funnel and natural coffee filters.

*The label is personalizable! Be sure to sign your masterpiece once it is complete.

$35.00

Transform your favorite Rye Whiskey or Bourbon into a ready-to-enjoy Old Fashioned Cocktail!

The Old Fashioned Cocktail Kit includes all natural, organic alcohol infusion spices, a Prohibition era inspired labeled bottle*, one stainless steel funnel and a natural paper coffee filter to help you  party like it's 1929 again.

* The label is personalizable! Proudly claim your master piece when it is complete and present your Old Fashioned Cocktail in style.

$20.00

The home-brewed ginger beer refill kit includes the all natural ingredients, brewing bag, ale yeast and no-rinse brewing cleanser needed to brew up to one gallon of ginger beer.